1919: Black Water
Torkwase Dyson

Arthur Ross Architecture Gallery
Columbia University, New York NY
August 2019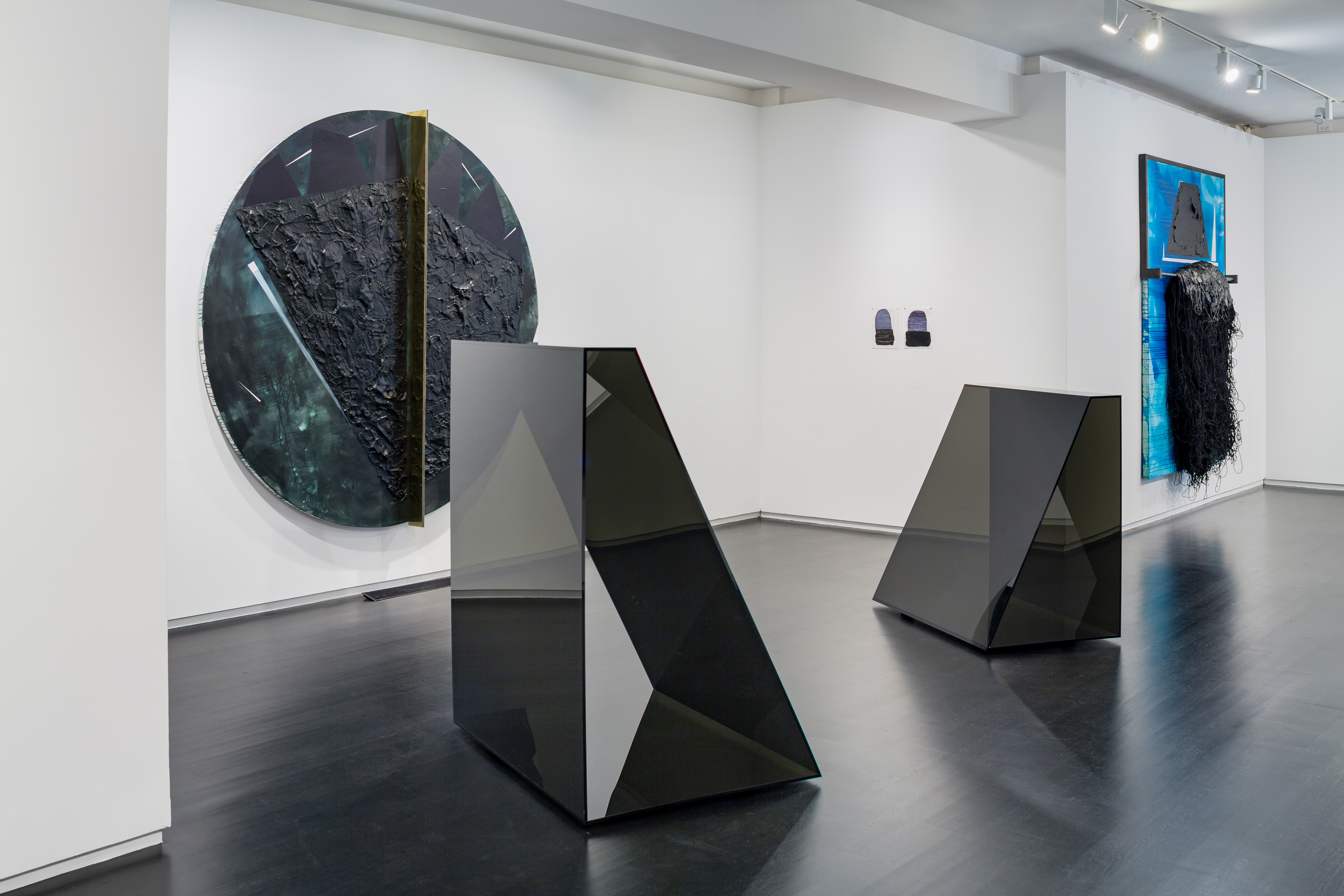 "For her exhibition 1919: Black Water, Dyson presents new paintings, sculpture, and drawings that respond to the 100th anniversary of the "Red Summer" of 1919, a period of heightened racial violence across the United States. Her point of entry is a tragic episode that unfolded in the segregated waters of Chicago's South Side beaches. On July 27, 1919 five black teenagers went swimming in Lake Michigan with a homemade raft and drifted near the unmarked boundary that extended from the black and white beaches. As tensions between black and white beachgoers erupted on the shore, a white Chicagoan assaulted the boys in the water, throwing stones at them. One of the boys, Eugene Williams, was struck in the head and drowned. Upon news of his death, violence escalated on the beach and intensified when a white police officer refused to arrest the man responsible for the boy's death, yet arrested a black man upon complaints from a white man at the scene. Over the next five days rioting and racial attacks spread throughout Chicago.

The exhibition advances Dyson's research on the ways that water, historically and in the present, operates as a contested geography and how climate change disproportionately affects people of color around the world. It connects her interest in emerging discourses on the plantationocene with her idea of "Black Compositional Thought," a working term that considers how spatial networks—paths, throughways, water, architecture, and geographies—are composed by black bodies and how the attendant properties of energy, space, and objects interact as networks of liberation."

The exhibition 1919: Black Water was organized by Columbia GSAPP and curated by Irene Sunwoo, GSAPP Director of Exhibitions and Curator of the Arthur Ross Architecture Gallery.

GSAPP student project team: Fernanda Carlovich, Anoushaé Eirabie, Tung Nguyen, Alexandra Tell

My role: fabrication of objects, art assistance, exhibition design

Torkwase Dyson, Exhibition View of Black Water 1919, 2019. Courtesy of Arthur Ross Architecture Gallery, Columbia GSAPP. Photographer: Nicholas Knight.